Accessing via Android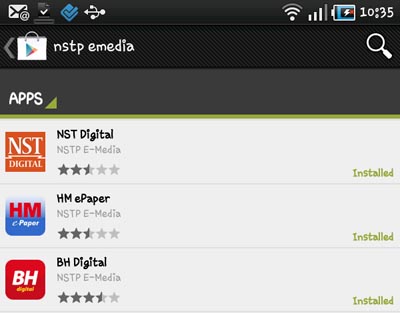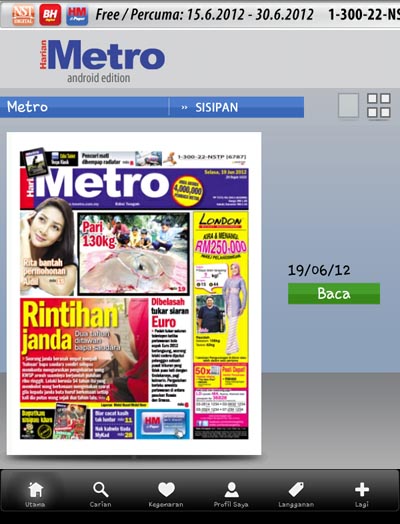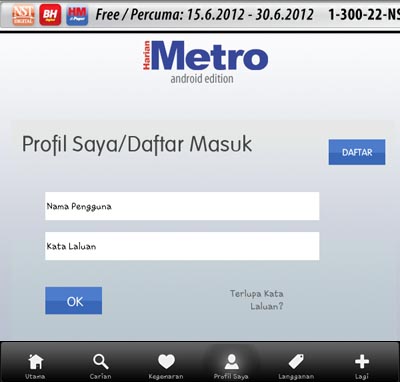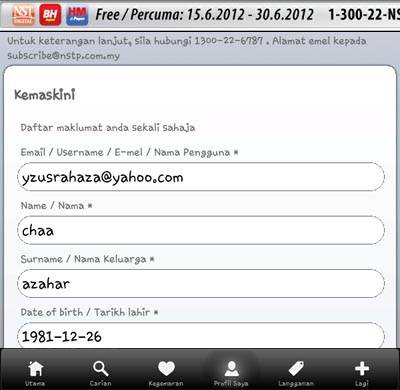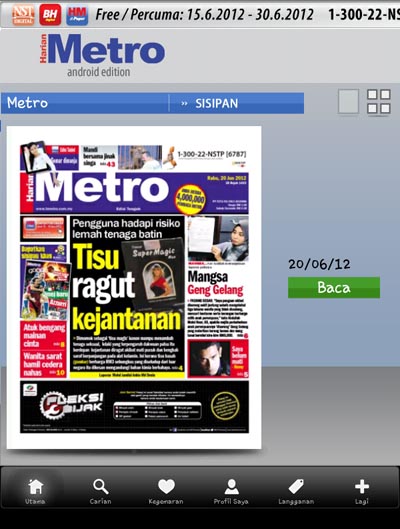 STEP 1 : Go to Google Play

Open this URL »
Google Play
.
Download the respective app NST, BH or HM.
STEP 2 : Launch ePaper App

Once the app is installed, tap on the icon to launch it.
STEP 3 : Register

Tap "My Profile" or "Profil Saya". If you are a first time user, fill in the registration form.
STEP 4 : Login

Login with the email address and password you use to register.
STEP 5 : Ready to read
Tap "Home" or "Utama". You may enjoy reading our publications through an easy-to-use interface.